04 Mar 2020
10 Highly Recommended Entrepreneur Books to Read for a Design Agency Startup
10 Highly Recommended Entrepreneur Books to Read for a Design Agency Startup
Dare to be your boss? Or thinking about starting your very own design agency? Here's a little help from the Graphics Zoo Design Team who summed up the 10 must-read books for a design agency startup to inspire and provide you with valuable insights on how to build your business and still be able to pursue your passion.
Make It Now! : Creative Inspiration and the Art of Getting Things Done - by Anthony Burrill
This is a book jam-packed with inspirations and ideas from one of the best design creative today. It tells how creativity can turn into inspiration and guide to new thinking, creative problem-solving, and getting things done right away. The best way of predicting the future is by making it now. The power of thinking big and positively will result in satisfaction and serving the world with creativity.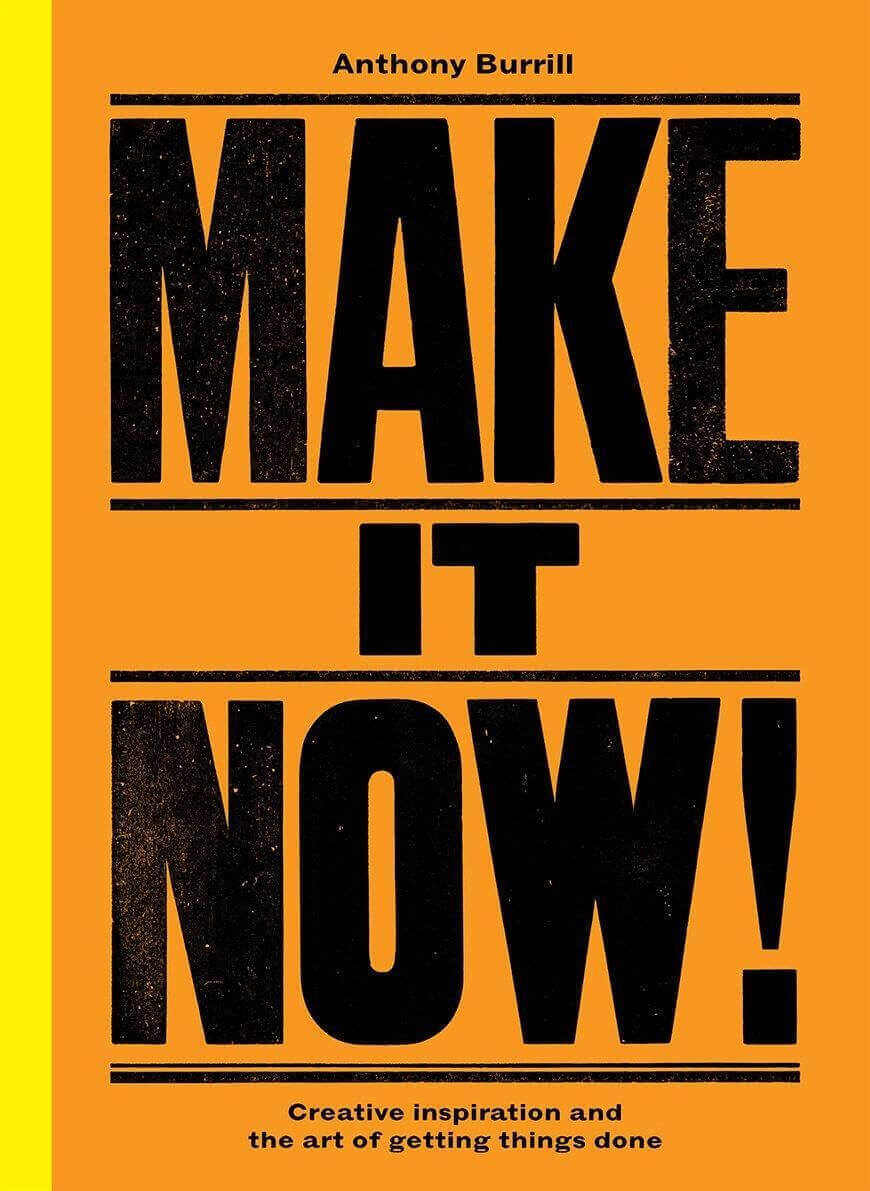 Choose Yourself - by James Altucher
Parents always tell their children that the way to succeed is to go to college and get a degree, get a stable job, and stay there until you retire. But it's not the same in this generation anymore. In Choose Yourself, there is one message that the author wants to deliver, "In a business world where nothing is stable, you've got nothing to lose by choosing yourself." He lists down things that people tend to do to be successful like not sleeping enough or eating junk food and drinking lots of alcohol. He means you should love yourself no matter what comes along the way.
The Art of Creative Thinking - by Rod Judkins
There are a lot of mixed reviews about this book but what is common among all of them is that they all had a takeaway and everyone understood the message that creativity is in all of us. It may not manifest the way creativity means to you but it's there. Like what Criss Jami would say, "create with the heart, build with the mind".
Make your Mark: The Creative's Guide to Building a Business with Impact - ​ by Jocelyn K. Glei
Make Your Mark is a book loaded with valuable insights and stories from successful people in different fields. It tells how you, as a creative, can build a business like a true businessman. It has a lot of awesome tips, bits of advice and suggestions to get you started with your design agency business.
Big Magic: Creative Living Beyond Fear - ​ by Elizabeth Gilbert​
Gilbert talks about her struggles with creativity and moving past her fears. She gives inspiration to the readers on how one can fight their way out of their worries and move forward with their creative idea. This book is for everybody, young and old, amateurs and professionals. All of us has fears and this book will get you motivated to be strong and to push through.
The Obstacles Is the Way: The Timeless Art of Turning Trials Into Triumphs - ​ by Ryan Holiday
Ryan Holiday, a bestselling author and business expert turns mistakes and challenges into triumphs. That no matter what sort of hardship or challenge you might face, you can always believe that with the hopethat it can be conquered. Do not let your emotion affect your ability to make wise and sound decisions to succeed.
$100 Dollar Startup: Reinvent The Way You Make A Living, Do What You Love, And Create A New Future - ​ by Chris Guillebeau
This book contains tons of stories of success from people around the world who by accident or by decision was able to build a successful business with the use of technology. A highly recommended book to give you inspiration and wisdom to start your own business at a very low cost. Stories about artists and creatives who have built their businesses online and still be able to live a high-quality way of life.
Work For Money, Design For Love - ​ by David Airey
This is more of a compilation of answers to the most asked questions about starting a design agency. Answers to questions like how to find new clients, how much to charge their work and more. A straightforward book that was specially written for startup design agencies and creative freelancers. Rated 4.2/5 by Goodreads.com readers and 4.8/5 by Amazon.com readers.
Creativity Inc.n - ​ by Ed Catmull
Written by Ed Catmull, co-founder of Pixar (together with Steve Jobs) and Disney Animation, you are assured that this book is full of tested and proven strategies for creatives and executives in terms of managing and leading their employees to a unified path to success. He also writes about creative strategies that you can add to your organizational structure through simple changes and goal setting as well as tons of tips for managers to bring his team to the next level.